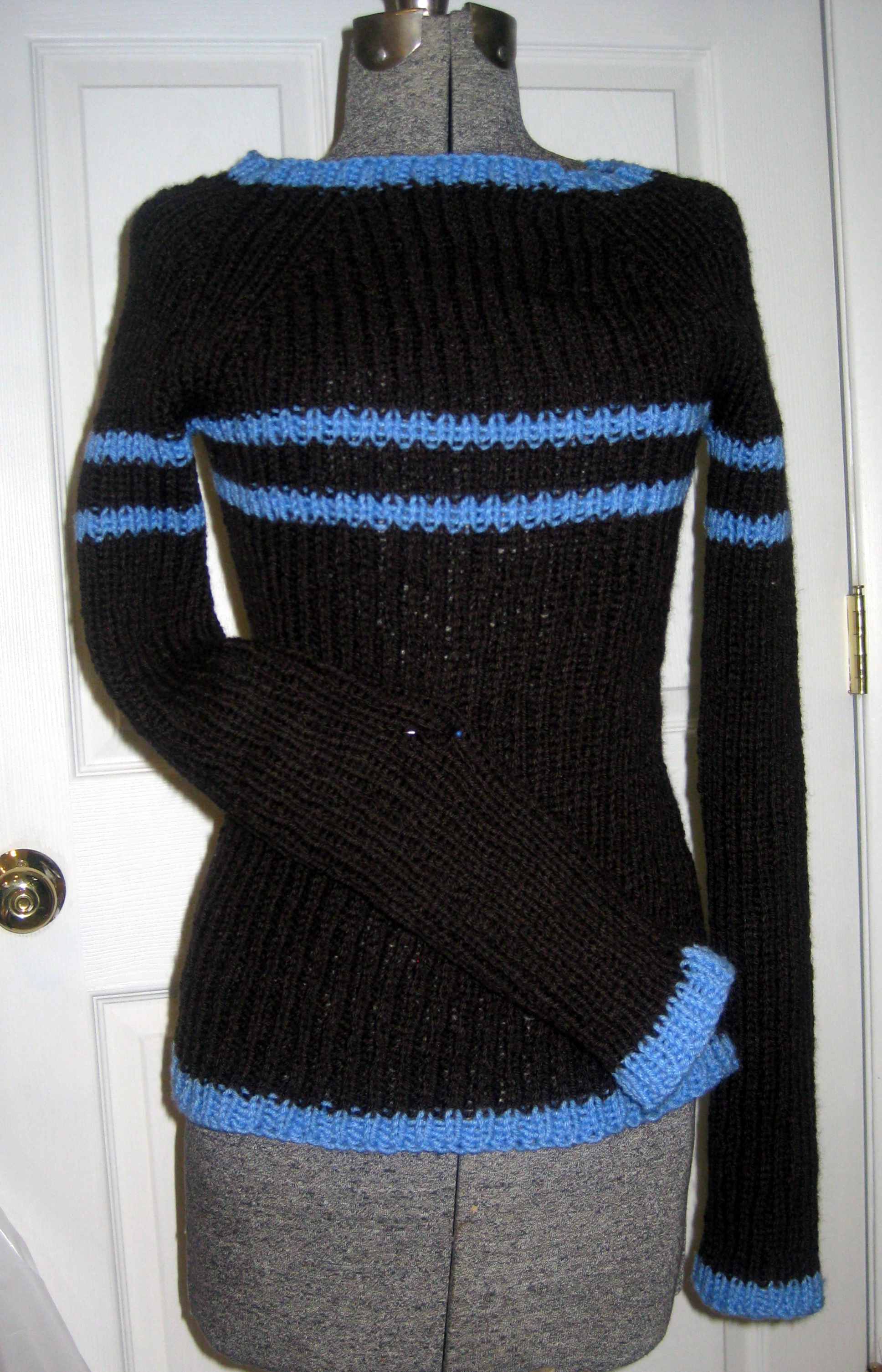 I finished my brown sweater. This time I love it and it fits like a dream.
I love to repurpose patterns, as we can see from my last posting, Learn from my mistakes. This time I used a tried and true pattern. I have made this particular one at least a dozen times. There are so many adjustments that can be made to give a sweater a different look completely!
For this one, I have adjusted the raglan detailing feature, neckline, arm-hole, sleeve length and I also added the stripes. The striping was an after-thought. This is the first time I used a provisional cast-on for the neckline. There are many Prov. CO techniques, I happen to love to use the crocheted Prov. CO. When I started the sweater I happened to have some blue yarn around and I used this for my waste yarn. Turned out, the colors looked AMAZING together. So the striping became a' must-do' for the sweater.
Here are some other sweaters I have made with the same pattern.
You can see how different they are.