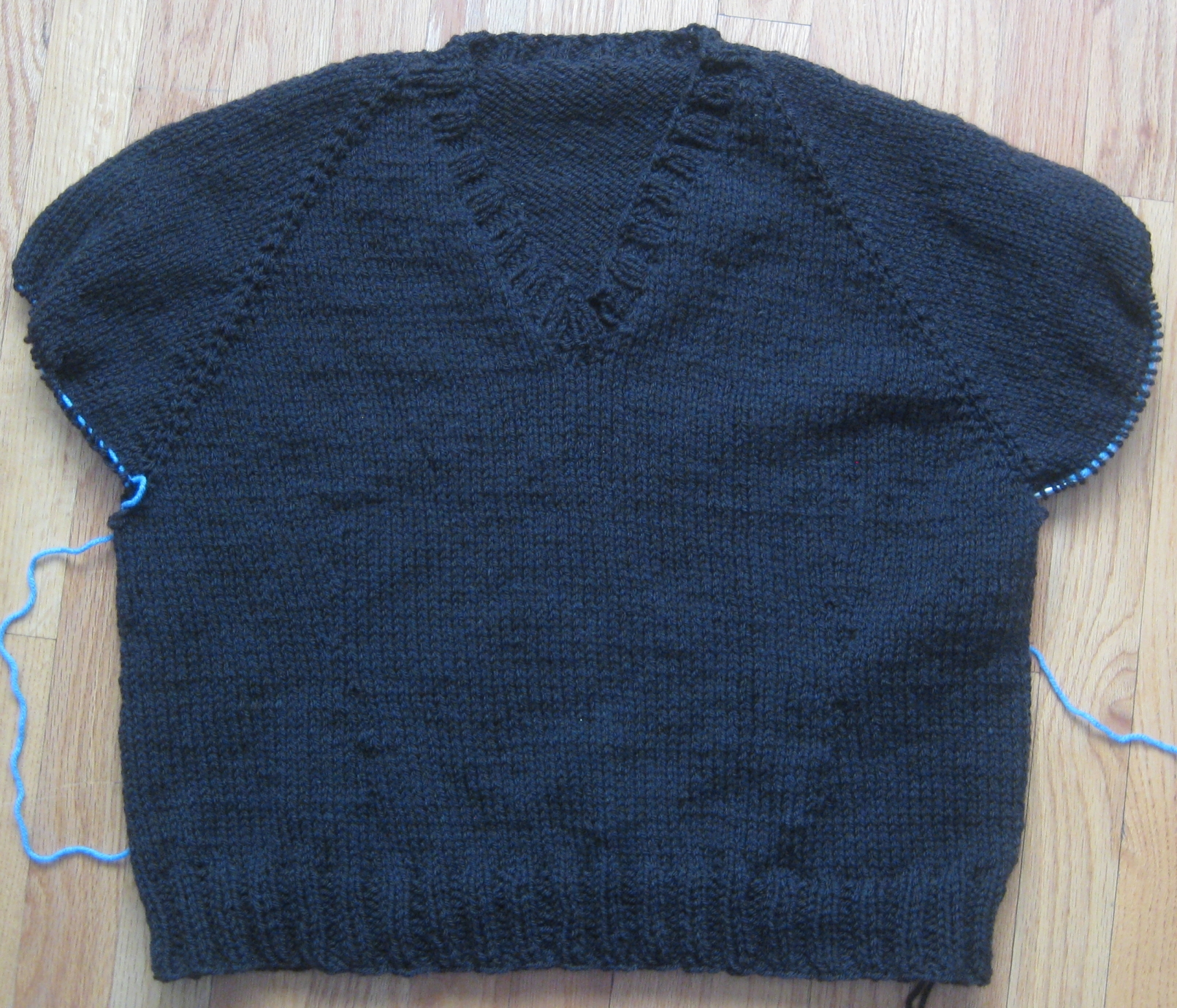 I'd like to share with you my successes as well as my failures. Here's a fail for me.
Mind you, this is not the first time I've made this particular pattern. The first time I made this pattern it came out great. I made this cardigan for my daughter. She asked for an over-sized lounging sweater to wear curled up in front of the TV. I chose a yarn with a slightly larger gauge than the suggested and worked it up in the Extra Small size. When it was completed, I tried it on. It was a close fitting sweater for me (just right!), and perfectly over-sized for my daughter.
So I ventured this pattern again, this time for myself. With a few changes. First, I wanted this to be a pull over. Second, since I was making this for myself, I chose the next size up with the same gauge I used for my daughter's sweater.
Knowing the length is correct, just below my hip. As you can see from the photo, this is a proportional disaster.Between the larger yarn gauge and the sizing-up, I have created a sweater that is simply too wide.
Here is the main problem. My personal body image is larger than my actual body is, and thus, the reason I opted for the larger size. In reality, I knew my daughter's sweater fit, so choosing this larger size, was a psychological mistake.
I share with you all, this message:
When you are making a sweater the perfect size for yourself, leave the body image aside and don't let it lead you to the size you THINK you will need. Go with actual measurements. Check your gauge and either follow the pattern's sizing guide or, if it is different than the pattern's, use your gauge and the number of stitches that make the sweater's width tocalculate the finished size for yourself.
I'll be spending my President's Day FROGGING! : (
I hope you are more productive with your projects this week!